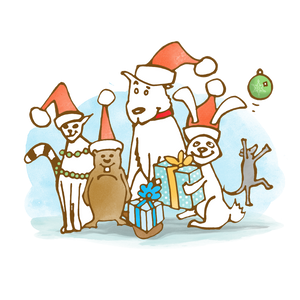 This Christmas, the junkyard warden has a challenge he doesn't know how to face — something that could change the Junkyard for good. Sergeant, the steadfast junkyard watchdog, alerts the other animals and they immediately take it up. "We take care of each other," they say. "Even though the warden doesn't know about us, he still needs our help."


Twenty-five stories for December 1 to December 25. Six-and-a-half hours of audio.
THIS IS A DIGITAL DOWNLOAD AND WILL BE DELIVERED VIA EMAIL
About the Stories
All 25 stories in this Audio Calendar are funny and delightful as they follow how the unique Junkyard community faces a difficult situation with courage, compassion, love, and a good dose of holiday spirit.

Click here for a free printable Advent Calendar!