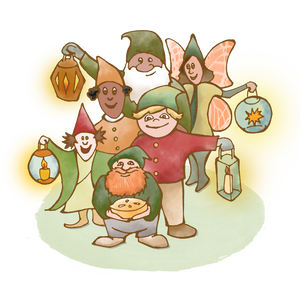 December — what a sparkling month! Even more so for first-graders Oscar and Aliyah as they begin a mystical journey into the enchanted land of Hillwyn and explore a fairy spiral walk. As the children navigate this magical realm with their fairy friends, they revel in the festive joys of the holiday season — and begin to understand some of the season's quieter gifts as well.

Twenty-five stories for December 1-25!  

THIS IS A DIGITAL DOWNLOAD AND WILL BE DELIVERED VIA EMAIL

Ages 5+
Click here for the Downloadable Advent Calendar and Parent Cheat Sheet!