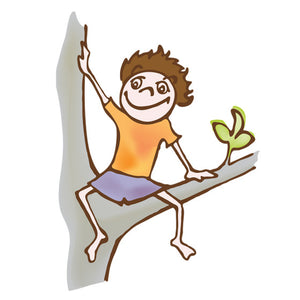 In the backyard of an ordinary house on an ordinary street in an ordinary town, there was once a most extraordinary tree. It was an enormous willow tree. In the middle of its trunk there was a hole. And if you found yourself near that willow tree with a certain wonder stirring in your heart, you might notice a colorful sparkle coming from that hole. And what was that sparkle? An invitation to go somewhere long ago and far far away.

Follow the stories of Willowbee children – ordinary children who take some not-so-ordinary adventures through the powers of their extraordinary willow tree.

Ages 3+
THIS IS A DIGITAL DOWNLOAD AND WILL BE DELIVERED VIA EMAIL
About the Stories
Autumn Season includes: "The Cattle Drive," "The Silly Seals," "Plenty for All," "The Corn Children," "Pushing the Sun," "True Gifts," "First Flurries," "Stillness and Quiet," "The Angry Elephant," "The Wild Ponies," "Defeat the Goats," "A Gift in the Thin Times," and "The Secret of the Source"
Winter Season includes: "Give and Take," "Growling," "Sharing a Meal," "Feeding the Storm," "I Am Myself," "Making New Friends," "Have Fun Finding," "Taking Your Time," "Playing with Nothing," "The Jewel Island," "The Race," "Listen to the Lights," and "Through the Hedgerow"
Spring Season includes: "Sacred Snacktime," "A Stone with Wings," "The Clay Pot," "Dreams and Fancy," "Powerful Friends," "New Friends," "Big Plans and Real Weather," "Graces," "What Is No Longer Needed," "The Bat Cave," "The End of the Season," "A Real Dragon," and "Waiting for Wings"
Summer Season includes: "Afraid of the Dark," "Being Yourself," "Seeing the Magic," "Twixt the Cracks," "The Fire Within," "Butting Heads and Lying Down," "The Smell of Fire," "The Perfect Pet," "The Right Spot," "The Rarest Fruit," "Fairy Tales," "Ready to Swim," and "Stuck in the Stable"
Sample Pack includes the three stories that introduce this collection: "Part One: The Lion's Eye," "Part Two: Running as One," and "Part Three: Throwing Stones"
For more details on the stories, check out their full descriptions here.