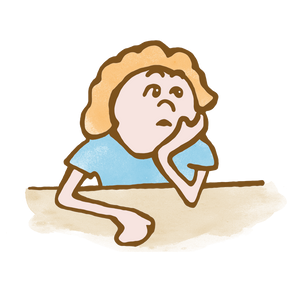 "Boredom" is a collection of three stories that demonstrate how moments of boredom can open up whole new ideas and ways of perceiving the world.

Ages 3+
THIS IS A DIGITAL DOWNLOAD AND WILL BE DELIVERED VIA EMAIL
About the Stories
"A Life Inside" from Sparkle Sleepytime
A young barn cat is captured by the family in the yellow farmhouse and brought inside to live. Despite the comfortable beds and regular meals of her new life, the little cat misses her fun life in the outside world. With the help of an older cat, she learns that "life is only as exciting as you think it is" — and her life inside becomes one of adventure and great fun.
"A Trip to Boredomville" from By Thistle By Thimble
Javon goes to visit his Pappi at a cabin in the woods for a month. He is convinced the month will be the most boring time of his life — that is, until his grandfather introduces him to Boredomville, and the whole world transforms into one of wonder and exciting possibilities.
"Chandler's Dream" from the By Thistle By Thimble
Alland, the son of the candle-maker, doesn't want to be a chandler like his father. Instead, he wants a profession that's exciting and ever-changing. And so Alland tries his hand in different apprenticeships — with the metal-smith and the cooper — but that only leaves him confused. He comes to find the satisfaction and peace in the sameness of his work with his father.