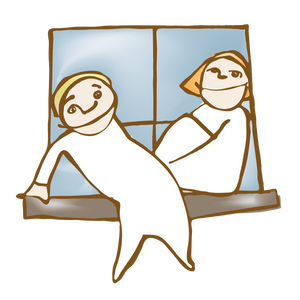 Remember Saturday morning cartoons? We would wake early to catch our favorite shows and start the weekend with fun and fancy. Many parents are looking for a similar time "off" on Saturday morning, but are careful about media content. They want to offer only high-quality material to their children. Here's the perfect Sparkle series for Saturdays, with engaging games, songs, verses, and classic stories from around the world.

Ages 6+
THIS IS A DIGITAL DOWNLOAD AND WILL BE DELIVERED VIA EMAIL

About the Stories
Autumn Season includes: "As Summer Closes," "Unexpected Gifts," "Jewel in the Rough," "Abundance," "In the Quiet Moments," "Thinning of the Veils," "Whither I Wander," "Light and Darkness," "Help is Near," "Feasting," "The Woods," "Special Gifts," and "The Longest Night" 
Winter Season includes: "Beginnings," "Whether the Weather," "Wandering," "A New Home," "Surprises," "Love," "Play and Nonsense," "Sparkle," "The Sweet Life," "Gold," "Overcoming Hard Times," "We Gather Together," and "Far Away and Back Again"
Spring Season includes: "Messy and Muddy," "Fools," "Transformations," "Freshness," "Inspiration," "Old and New," "Big Dreams," "There for You," "Tiny Things," "Friends," "The Thread that Connects," "Working Together," and "Adventures Near and Far"
Summer Season includes: "Sunrises," "Innocence," "Summer Nights," "Secrets," "Up and Away," "Right Here, Right Now," "Community," "Patience," "Manifestation," "The World is Big," "Magical Helpers," "Brave and True," and "Magic"
Sample Pack includes three stories similar to what you'll find throughout the collection. 
For more details on the stories, check out their full descriptions here.