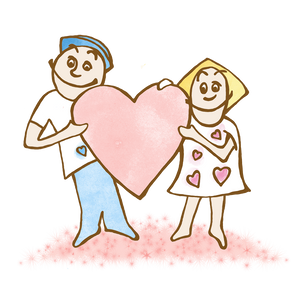 Three delightful Martin & Sylvia stories that include fun new ideas for celebrating Valentine's Day! It is chock-full of delightful ideas for Valentine celebrations and unique suggestions for how to tell others that you love them.

Ages 3+
THIS IS A DIGITAL DOWNLOAD AND WILL BE DELIVERED VIA EMAIL
About the Stories
"Part One: Secret Love Code"
Martin and Sylvia's family has a Valentine's tradition in which they create little satchels of valentine gifts. They hang the satchels on friends' front doors — each with the same small note: "You are loved!" And all of it is done in secret. Oh, but it can be hard to keep quiet about all the fun! Martin and Sylvia find clever ways to keep their delicious secrets to themselves.
"Part Two: Four Kinds of Love"
In preparation for their town's annual Valentine's Family Dance, Martin and Sylvia learn that there is not one kind of valentine, but FOUR. In addition to the beautiful paper cards — there are valentines made of "loving words," "tasty treats," and "special times." As they craft their valentines for their parents and each other, brother and sister consider all the ways to share love.
"Part Three: Queen of the Dance"
Martin and Sylvia have been preparing for the Valentine's Family Dance all week — making valentines, decorating the hall, and learning dances. Sylvia is determined to find the bean in the Cupid Cake and become the Valentine Family Dance Queen. Her plans change, however, when she meets a shy new girl who wants to be the queen just as much as she does!